Micromobility is a somewhat new mode of transportation for Georgian urban mobility, but it's still the optimal way in developing eco-friendly transportation. Scroll is one of the leading brands in the field – locally as well as internationally. 
To optimize the user experience, we take the initiative to make the sharing services of different all-electric vehicles easy and accessible in a single space.
That's why we integrated Qari Electric's e-mopeds in our platform in order to give our riders accessible, full-electric rides.
From now our riders will be able to pick the Qari Electric mopeds along with Scroll scooters via the Bird app.  Integration was done through GBFS, a standardized data feed for shared mobility systems.
How to pick Qari Electric ride with Bird App:
Open the Bird App;

Find the Qari Electric e-moped on the map;

Click the moped icon;

The reservation button will appear at the top;

You can download the Qari App by clicking this button (if you already have one, it will just open the app for you)

That's all. Your ride is ready for a reservation.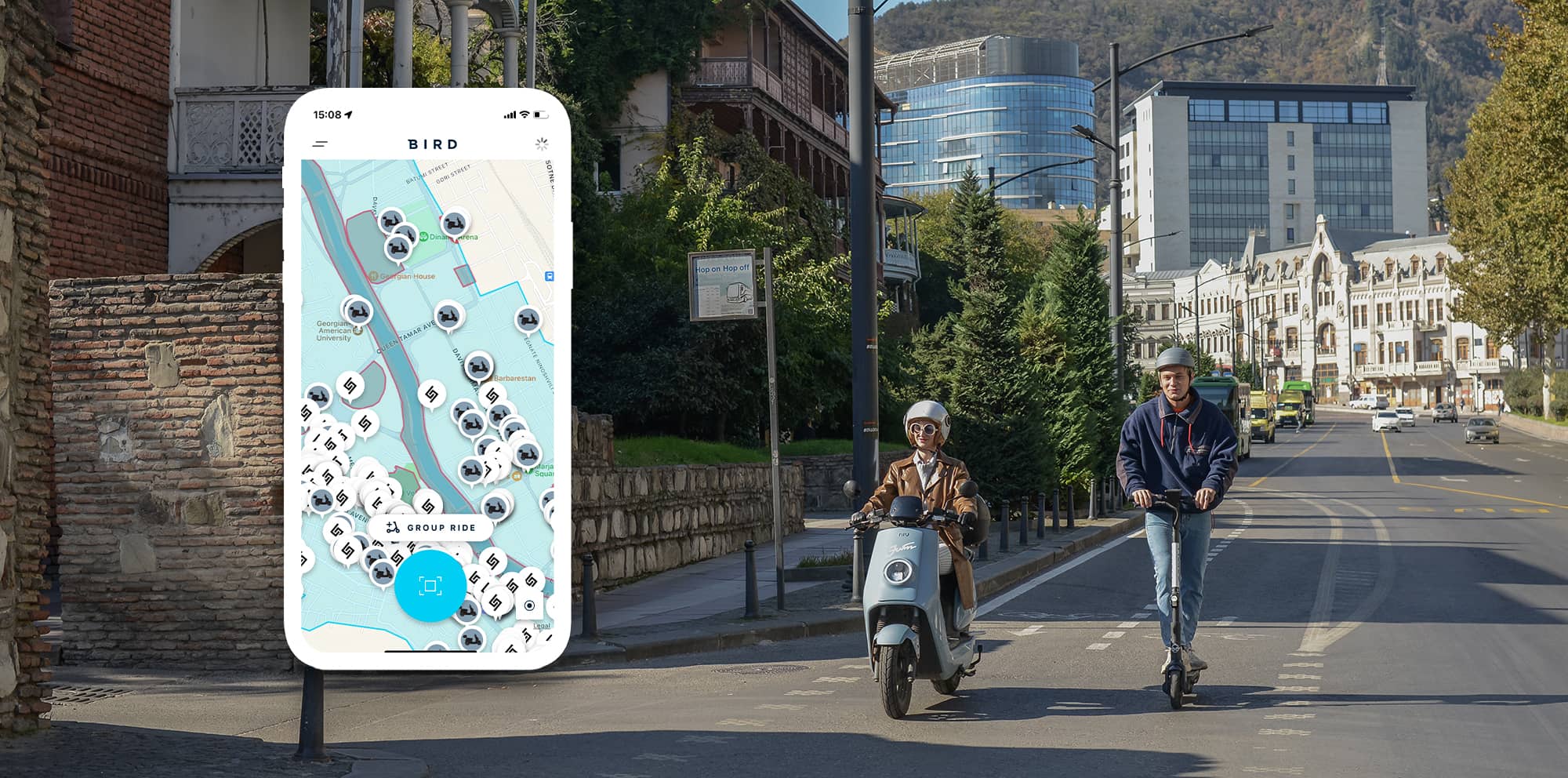 Solving urban problems
According to a study conducted by Colliers, compared to the pre-pandemic period, the demand for business centers in Tbilisi has recovered by 59%. With the lifting up covid-19 related restrictions, demand on mobility has significantly increased; therefore, we believe it's necessary to create a multimodal platform in which anyone can choose a means of safe and convenient way to commute.
Both – Scroll scooters and Qari e-mopeds are personal light electric vehicles that meet the requirement of social distance far more effectively than the closed spaces of cars or other public transport.
With this initiative, two companies operating the largest scooter and e-moped brands will unite to share knowledge and experience, facilitate urban mobility and promote local businesses.
After Tbilisi, a similar initiative is planned in Kyiv as well.